Wholesale
Interested in selling our tinned goods at your shop or using them in your restaurant? Sign up for a wholesale account.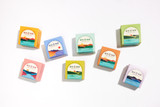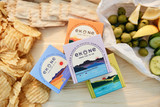 What We Offer
We prepare our shellfish in the tradition of the Northwest. This means we use little oil and pack our tins to the brim with large, succulent pieces of quality protein. Most of the weight of our cans comes from the seafood itself. We harvest, and then gently smoke and hand-pack our seafood at peak freshness to both preserve its nutrients and to let its natural flavors shine.
Apply Now
Join the community
Fill out the form to open an account now!